Key West has a list of things to do. There are fun times to be had for everyone from family, couples or just some time with friends. It is hard to decide just what to choose. Below we have given you a few Events that take place in March. Remember be safe and HAVE FUN!!!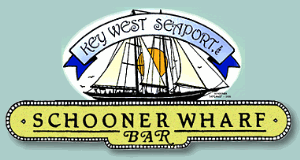 Key West, FL
March 5
16th Annual Art and Music Event
Schooner Wharf Bar
202 William St.
From 9:30 a.m. to midnight
Contact: (305) 292-3302
Apart of visiting Key West is enjoying what we have to offer; history, great food and even better people! A day full of Key West art, live music & great history is definitely away to enjoy the city. Bring yourself, friends and/or family down to Key West Historic Seaport and enjoy a day in the sun having fun with some of our locals!
Marathon, FL
March 12-13
Contact: (305)743-5417
Email: info@floridakeysmarathon.com
Take a mini road trip up the keys to Marathon for some delicious seafood cuisine! Marathon Community Park (MM 49 Oceanside) there will be a seafood festival, which you definitely wouldn't want to miss. There will be live music, vendors, tasty deserts for those sugar cravings and more! Grab a friend or two and make your way to this fun event!
Key West FL
March 27
Sheriff's Animal Farm
Open 1 – 3 p.m. 2nd & 4th Sunday of the month
Contact: Farmer Jeanne Selander (305)293-7300
Bring the kids!
Visit the Sheriff's animal farm. There is so much to see, bunny rabbits, alligators, tropical birds, Kinkajous, Sloths, a Lemur, Kramer the Emu, tortoises and turtles, snakes and more. Admission is FREE although donations are greatly appreciated. The farm is located just off of College Road, on Stock Island, at the Sheriff's Office Headquarters complex.