If the idea of another year's Turkey day seems a little routine, step things up this year by
celebrating Thanksgiving in Key West. Sure, we have the traditional stuff (a roasted turkey, stuffing and pumpkin flavored key lime pie) but where else can you snorkel the reef before Thanksgiving dinner or build the appetite on deep sea fishing, or walk off your dinner barhopping on a mile long party promenade? Thanksgiving in Key West  – you will give thanks all for the fun!
24th Annual Parrot Heads in Key West. November 4-8, 2015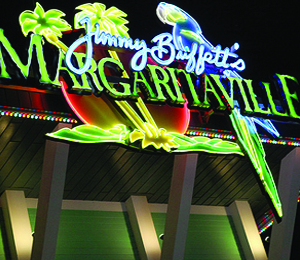 Several thousand fans of singer/songwriter/author Jimmy Buffett, known as Parrot Heads, make an annual pilgrimage to the subtropical island that inspired many of Buffett's hits. Parrot Head club members focus on charitable, environmental, educational and humanitarian activities. Highlights include concerts by Buffett band members and friends, plus notable "trop" rockers. While most events are open only to registered Parrot Heads, the public is invited to the musical Margaritaville Street Fest set for 1 to 5:30 p.m. Nov. 6 on Duval Street. For event schedule visit http://www.phip.com/meeting 
34th Annual Key West World Championship Races. November 8-15, 2015
Super Boat International extravaganza returns with teams from all around the world who compete April through October in the National Series Points races and concludes in November for the famous Key West World Championships. High-speed offshore powerboats race in Key West Harbor and surrounding waters to continue Key West's longstanding tradition in this annual challenge, known internationally as the Indianapolis 500 of powerboat racing. A portion of the 6.5-mile course runs through Key West Harbor, meaning smooth water where racers can achieve speeds above 140 mph and provide fans breathtaking displays of skill and power. Additional information is on http://www.flpowerboat.com/key-west-poker-run.html or call 954-545-1414.
Fourth Annual Key West Film Festival November 18-22, 2015
Showcasing films that exhibit excellence in storytelling, the festival's lineup is to feature
screenings and special events hosted at landmark venues throughout Key West, including the San Carlos Institute, Studios of Key West and Tropic Cinema. The four-day program is to include several films from multiple genres and categories as well as social events with filmmakers, actors and film lovers. visit http://kwfilmfest.com or call 941-527-9385.
Thanksgiving. November 26, 2015
For the major November event: Thanksgiving,  traditional turkey is served in a tropical setting as residents and visitors celebrate the annual holiday. Many local restaurants have special Thanksgiving menus. Check out menus and locations in The Citizen or www.keysnews.com